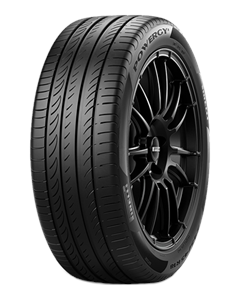 The smart and safe choice
Powergy™ is Pirelli's new Summer line designed for cars and SUVs. It's the smart choice for drivers looking for safety and green performance with a low environmental impact.
With high levels of wet grip (EU Label Wet Grip value A on full range) and braking, Powergy™ helps to provides precise handling in all road conditions and reduces the risk of aquaplaning.
The tyre's low rolling resistance ensures low fuel consumption and high levels of comfort
Features
WIDE CENTRAL GROOVES
Improved water expulsion
Enhanced safety in wet and reduced risk of aquaplaning
FIN-SHAPED SIPES
Reduced risk of aquaplaning
ALIGNMENT OF SIPES
Optimised design and positioning of the sipes
Reduced noise and improved comfort at all speeds
INNOVATIVE MATERIALS
Innovative materials and optimised footprint for low rolling resistance
Reduced energy dissipation and lower fuel consumption
There are 19 reviews for Powergy
Overall rating
17/11/2021

BMW 320D EDITION SE TOURING
03/11/2021

JAGUAR XF R-SPORT D AUTO
29/10/2021

AUDI A3 SPORT TDI
16/01/2022

AUDI A5 SE TECHNIK TDI